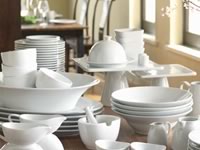 If the item you want is listed below, then we have it!

Angels, Ashtrays, Bags, Baptismal, BBQ Sets, Bookends, Bowls, Bread Baskets, Business Card Holders, Cake Platters, Candleholders, Candles, Candy Boxes, Canister Sets, Car Jars, Caviar Sets, Centerpieces, Champagne Buckets, Cheese Fondues, Cheese Platters, Chocolate Fondues, Christmas Decoration, Clocks, Coasters, Coffee Sets, Covered Jars, Crosses, Decanters, Deco Stones, Dinnerware Sets, Easter Decoration, First Communion, Flowers, Forks, Fragrances, Fragrance Burners, Frames, Fruit Bowls, Gifts for Babies, Glasses, Heaters, Ice Buckets, Incense Holders, Keychains, Knife Rests, Knives, Lamps, Lanterns, Letter Openers,
Magazine Holders, Mirrors, Money Banks, Mugs, Name Card Holders, Napkin Holders, Napkin Rings, Napkins, Oil and Vinegar Sets, Oil Burners, Oil Lamps, Perfumed Oil, Pitchers, Placemats, Plates, Platters, Pot Pourris, Reeds, Religious Items, Room Sprays, Rosaries, Salad Bowls, Salt and Pepper Sets, Sauceboats, Scented Candles, Silverware, Spice Racks, Spoons, Storm Lights, Sugar and Creamer Sets, Sushi Sets, Tablecloths, Tea Boxes, Tea Sets, Teapots, Towels, Trays, Umbrella Stands, Under Plates, Vases, Vodka Sets, Wine Accessories, Wine Racks.

Click on product brands above for details.